Saving venues time and money.
The IHL Hub can have many applications and solutions enabled, all of which will be able to be accessed through one simple launcher interface. Applications designed to protect venues and players and also save time and money.
Our tablet-based paperless self-exclusion solution providing instant player protection
Our secure Incident reporting solution to prevent crime and fraud in venue
Our customer interaction application to help improve customer satisfaction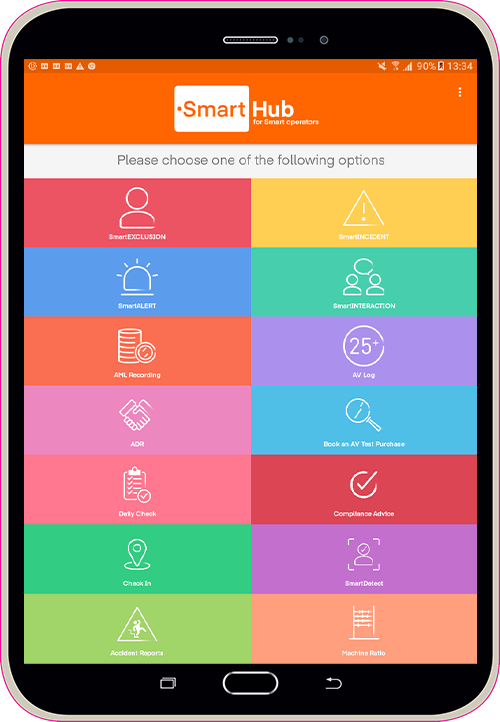 Secure logging of in-venue incidents relating to customer behaviour
Our AV and AML in-venue logging applications to provide venue protection
Our Daily Check, Check-in and Machine Ratio Features are NOW Live
Subscribe for exclusive updates.
We'll keep you in the loop on the latest features and developments with the SmartHub package.